2018.12

Project Type:
Speclative Design,
Design Fiction,
Graphic Design,
Performance

Timeline:
4 weeks

Team:
Madeleine Teh,
Erica Silver,
Yujing Tang
Nation Without Border
Nation Without Borders is a
speculative organization
that helps the
immigrants of
2068
cross the border. In 2068, The U.S. citizens are forced to cross the U.S.-Canada border due to America's catastrophic economic situation and the environmental disasters.
We are preparing for a future dictated by the current climate through speculative design.
︎︎︎Our Manifesto and website
We speculated the following issues:

What would refugees need on their journey?
What's the future food and the future environment?
How do we provide physical and mental support?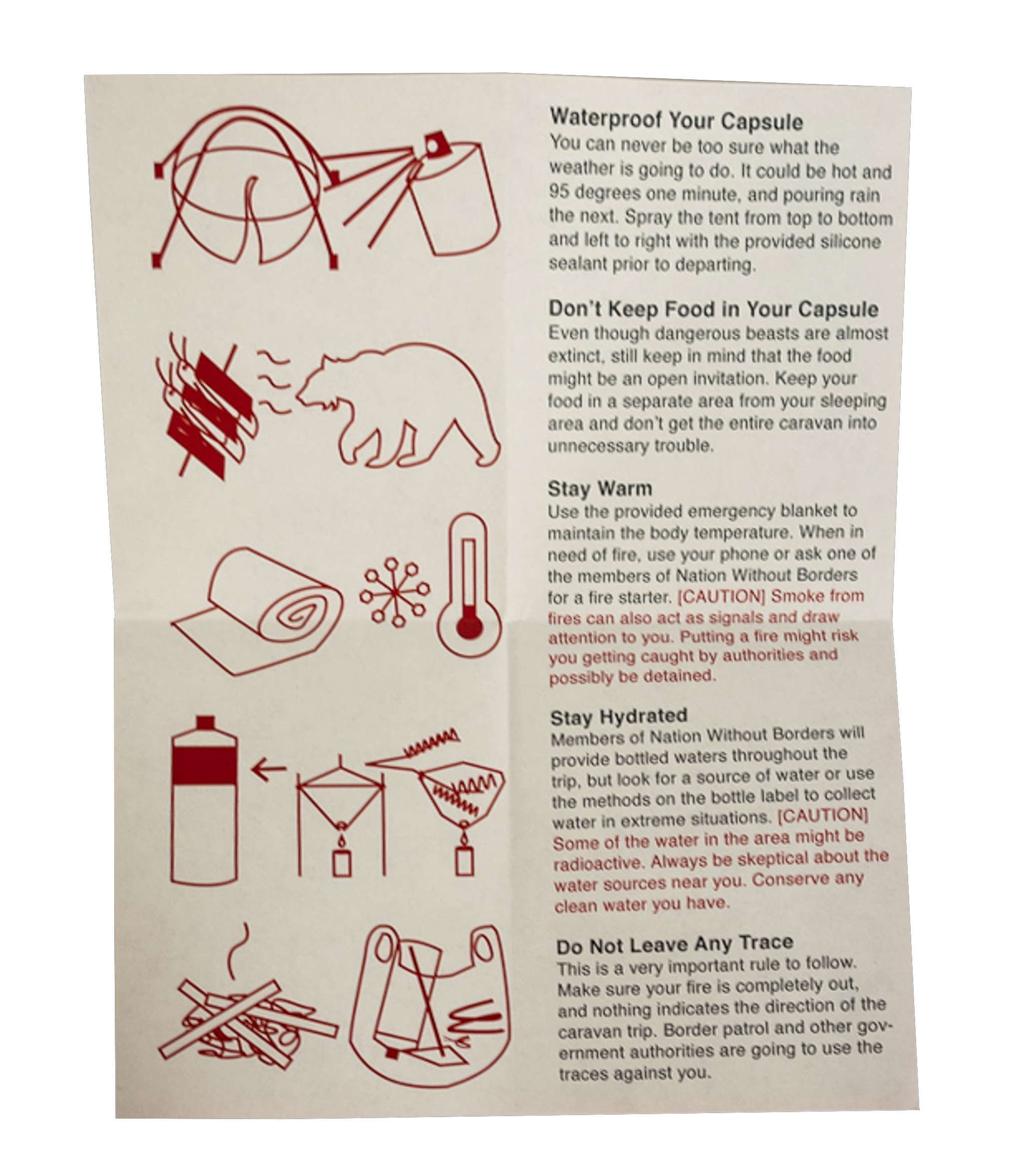 Support Kit and Guide︎︎︎